So, I have been busy busy with school. Like 4 quizzes, I already have a project and working. My head is spinning. And on top of that my uncle has me making a brochure for a game dinner he is throwing. Thanks fam :) appreciate it haha. So anyways, I thought I'd share the haul I got the other day. I forgot to take a picture of another nail art pen I got, but its basically just hot pink. Also, to anyone that wants to use these, make sure after you put the art on your nails you put a clear base coat on. Those pretty little nails I did the other day did not make it through the night because I didn't think you needed to put a base coat on, but ya do. So thats that.
So, the other day I ordered from Everydayminerals.org. They have this awesome deal where you get to pick 5 samples for free and all you have to pay for is shipping and handling. I thought that was cool since this will be the first time for me using mineral make up and I didn't really know much about the shades and coverage, but so far I like it. I used it today and actually like how it felt like I was wearing no make up. It actually also covered pretty well, I was kind of nervous about that part. So here are my 5 samples I got and the names of them.
This one is Light Olive. This is what I used on myself today and thought it came out pretty good.
Like a retard, I didn't take a picture of the name of this one but it's called.. Fawn.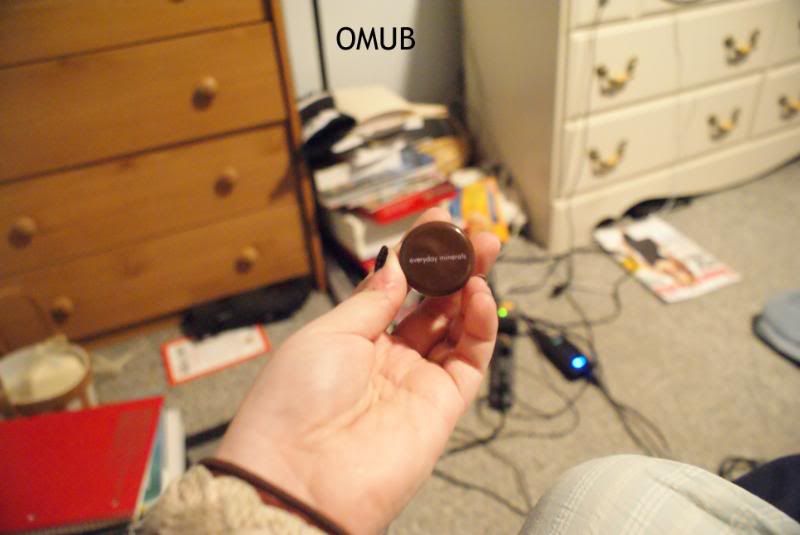 Multitasking
This is the blush Email Me. Great color and payoff I must say.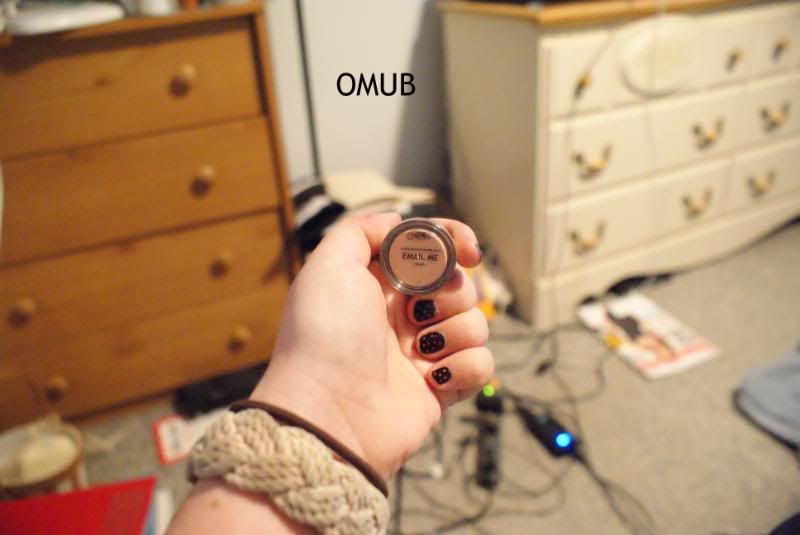 And last but not least, Fairly light neutral
So there are the samples. They are small so it's really hard to get a kabuki brush in there, but I worked around the smallness and got it to work. I suggest everybody going on that site and ordering some and trying it out. I have nothing bad to say about it yet so go try it out.
Now, onto the rest of the haul. I bought 1 more NYC lipsticks, an NYC lipliner to go along with my red lipstick on the previous haul, the Nail Art pen, and Maybellines new Lash Stiletto Mascara which my review will be on today. So pictures of the haul.
NYC lipliner..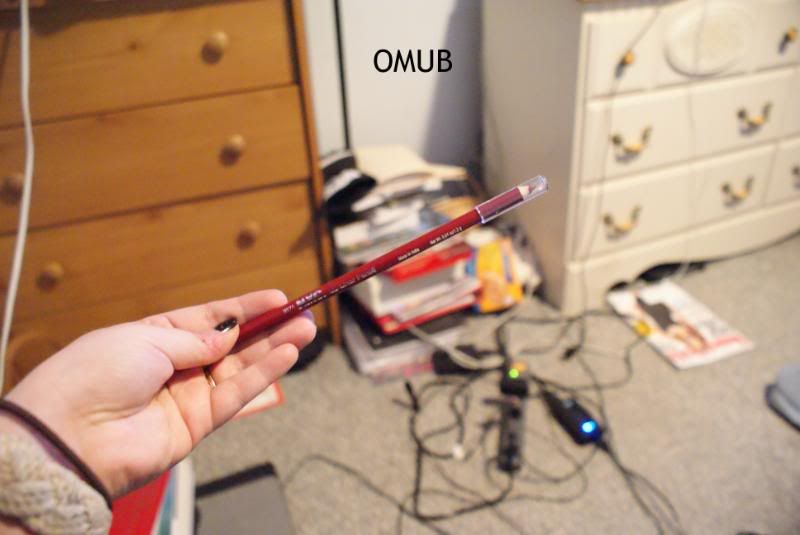 Lash Stiletto..
The lipsticks..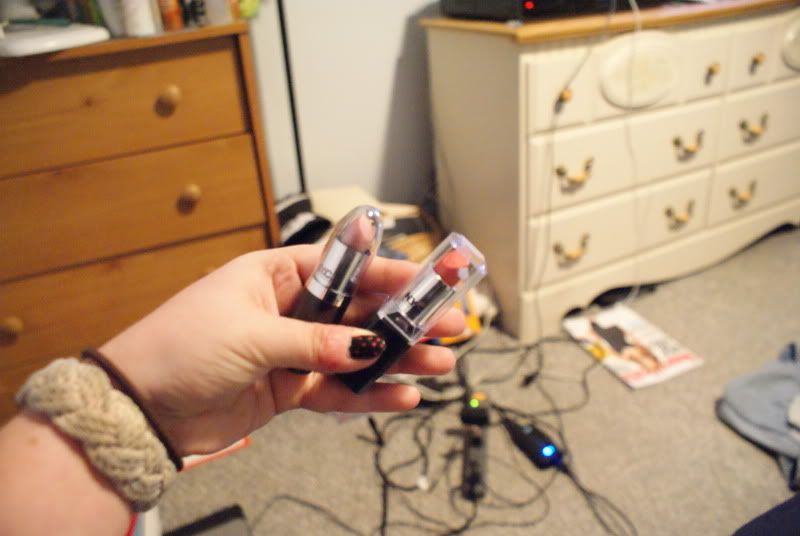 The swatches.. colors from top to bottom are Petal (this is almost a splitting image of Chiffon from the previous haul) number 314B and Smooch number 407B. Smooch kind of reminds me of a summer peach color. Awesome!!
So on to my review. I'm not going to lie, I was very skeptical about veering away from my beloves mascara from L'Oreal. But, that container and the commercial really caught my eye. It was also on sale at CVS for like 6 bucks. Not bad. So, I decided to try it out today. My opinion: It's a good mascara, but not the best. The smell to me is out of control. This is why I remembered why I never bought Maybelline mascara, they always smell so funky. Also, the brush is kind of thin so it's hard to start from the root and close your eye and wiggle like I do. I'm used to a thick brush and this isn't so I kind of kept poking my eye out. Even with that said, it does apply evenly and it did give me volume, and believe it or not lasted all day. So in the end, I would give this product a 4/5. Only point taken off for that funky ass smell. Hated that. Also, I absolutely love the name and container. Great job Maybelline!! So here are two pictures of my eyes with the mascara. Now, I want to point out that these pictures were taken like 12 hours after I did my make up. So think of my well my eyes looked with this on right away. I will use this mascara tomorrow also and show you what it looks like when you first apply it.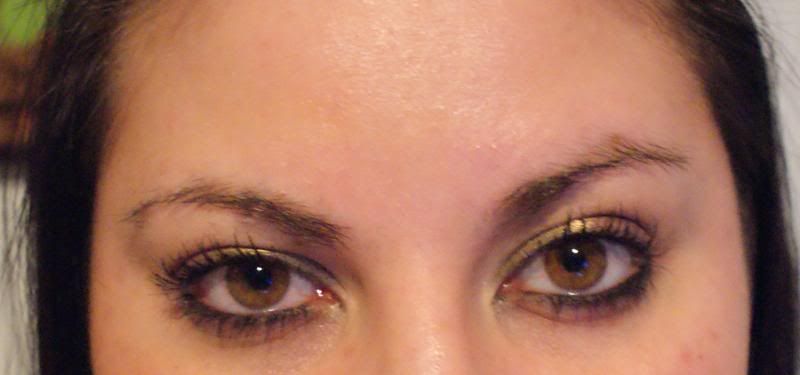 Time for funky eye time!!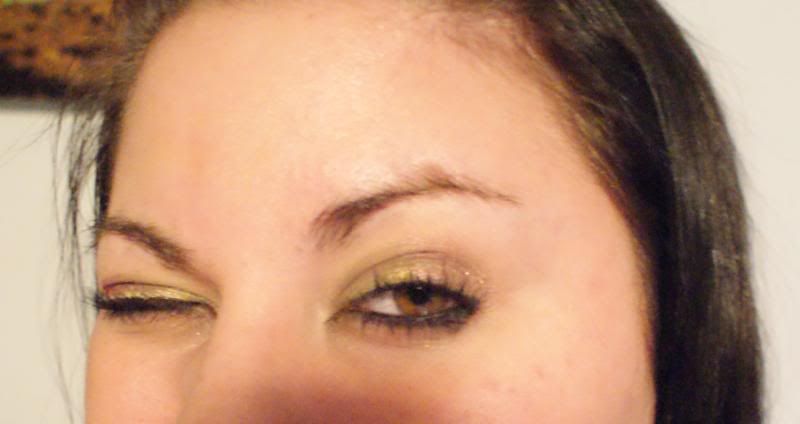 Now on to my GREAT news. Today my boyfriend surprised me with the fact that he is paying for me to take a make up course at a cosmetology school near my town. I am SO HAPPY and can't wait to start and then bring all my learnings over here for you guys. I think you recieve a whole brush set and huge make up palette so I'm excited about that also. So thanks lover boy aka Dan. Gotta love that boyfriend. He knows I'm obsessed so why not apply it to something good!! So I hope you enjoy everything and I'll be doing more reviews soon.
xO Jamie