Since this is the first post in this new blog, I figured we'll start out with saying what this blog is about and then have a daily question to go along with it. This blog will soon become your go to for all your make up needs. That means we will have tutorials, how
to's
, get the looks, where to buy, and so much more. Everybody is entitled to add their comments and have fun with it, after all that's why we are here. I will not tolerate mean comments
towards
other users or myself. If you can't agree on something, then agree to disagree. I am not into petty arguments and stuff that doesn't even matter. No two people are going to wear the same make up, you might swear by one brand while another person may hate it. Say your peace and move on with it. If you do not, I will remove comments as I see fit and will continue to do so if it is kept up. I don't want to be unfair about things, or a bitch for that matter but if I have to I will. Let's keep this blog clean and fun.
I'll start out by introducing myself since this is my blog. My name is Jamie and I'm 20 yrs old. I am currently a full time college student pursuing a PhD in
psychology
. I am obsessed with make up. More than people would think. I have a whole drawer dedicated to make up. I will buy a piece of make up that catches my eye even if I have the same color in 10 different brands at home. I'm sure everybody
knows
what I'm talking about.
This blog is not limited to brands either. We can discuss anything from
L'Oreal
, MAC, Makeup Forever or Avon. Along with the comments, I would love to have people send me emails on certain things we should talk about. If you wanna talk about a certain eyeshadow color from Urban Decay, we will. If you wanna talk about how good or crappy something is, let me know. We will also be doing reviews on certain products as well. Kind of like your go to guide for the good, bad and ugly.
I would just like to make it known that
I am in NO way a certified make up artist.
I am only here to give my opinions on products, talk about make up, and give tutorials on the way
I
or people I know do things. You can do whatever you like with your own make up, but sometimes people get stuck on certain things that they can't figure out how to do and would like a little help along the way. If anybody on here
IS
a certified make up artist, write up some tutorials and I will add them to the blog. You will get credit for whatever you write. Pictures would also help with these because I know when it comes to make up, most people are visual learners anyways.
To add, this is also a blog for skin care also, since we all know make up and skin care can go hand in hand. We will also be doing reviews on
moisturizers
, cleansers, and everything in between.
Alright, since I think we all understand the point of this blog and what it's going to be like, I think we should get started with my or your first must have. For me, the first thing thing I put on for my make up is foundation. I use MAC SPF 15 Foundation in NC37. Before I found this foundation, I would always get so so coverage. 2 hours after I would apply, I could tell it was gone. This foundation in my opinion is one of the best I have ever owned. It goes on very smoothly, evenly, and lasts pretty much all day. MAC has a couple different foundations that serve different purposes, but this is the one that I use.
The way that I apply this is very simple. If I have a couple blemishes around my face that I know won't cover up very easily, I will take a foundation brush, (some people call this the concealer brush, it's basically the same thing) dab it into the top of the foundation top and apply to my blemishes as needed. I use Mark's mini brush set foundation brush (which is a brand off of Avon). It's a great size for people with small hands like me, and it comes in a cute case with about 5 other brushes. If I don't have any blemishes, I take a concealer wedge (you can find these at any
CVS
,
Walgreens
, Rite-Aid,
KMart
, etc) put foundation on it, and then dab five dots onto my face. My forehead, my two cheeks, chin, and nose. I then just blend in as I usually would. The reason I do the dots is because it makes it easier to get every inch of my face without slathering on so much foundation it looks like somebody took a paint bucket and splashed it onto my face. It looks really natural and doesn't look like I'm wearing anything at all. I picked this tip up at a modeling school I went to and it works very well.
Alright girls (and maybe guys) let's talk about our favorite foundation, what brands we use, and what ways we apply it. Let us know why you use it, or why you don't feel like it's very necessary to use it. This is going to be a great blog, and I hope it gives everybody
alot
of great information on something as unique as this. Remember, if you have an idea you really want to have discussed please let me know. I can't think of everything on my own and would love to hear ideas. Have fun with it and keep it friendly!!
Much love,
Jamie
xo
PS: I will always add pictures of the products I use or a product I mentioned so people know exactly what to look for when shopping. Since I mentioned the foundation, foundation brush, and cosmetic wedges, I will show you some pictures so people get an idea.
The foundation from the front..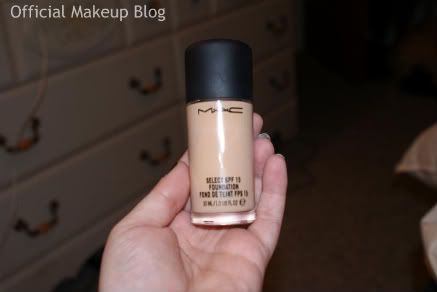 And the foundation from the back..
The foundation brush..
The brush set where the foundation brush can be found... (check Avon.com for
availability
)
I took a picture of the actual cosmetic wedge that I use. I do have the triangle shaped ones too, but I like using these round ones for my whole face since they are a little bigger. I got this specific one at Rite-Aid a couple months ago. I don't know if they still sell these but you can literally get these little guys anywhere make up is sold.